About
VISION. FOCUS. SUCCESS.
We provide our client partners with unique marketing campaigns that incorporate innovative design, social media, data analysis, printing, and mailing and list management. We bring our extensive industry knowledge to bear for each project to insure your success and the best possible return on your investment.
What We Do
Acuity Integrated Marketing provides effective, quality fundraising campaign packages with vision for both the commercial and non-profit segments. We employ industry-best practices to help our clients achieve operational efficiency, alignment with strategic goals, and distinctly measurable program impact. AIM's team combines extensive research, data analysis and facilitate a close client relationship to help us target prospective donors and maximize donor retention. Then, we design and implement realistic fundraising plans to help your organization raise awareness for your cause, while also achieving revenue sustainability and scale. We have helped many, many organizations achieve sustained, multi-year revenue growth with measureable impact. From concept to completion, AIM has everything you need to create a campaign that inspires your desired responses.
Our Philosophy
Our team is your team. We want nothing less than to achieve your complete success. The Acuity Integrated Marketing recipe for success is simple – partner with great clients, add 50 years of combined integrated marketing management experience, throw in a passion for what we do best and set the timer for success!
Bang for your Buck.
We focus on helping you achieve your fundraising goals in the most efficient and effective way possible, so you get an impressive return on your investment. We understand the collective challenges faced at all levels within growing organizations and can get to what really matters – impact and revenue.
Our Formula for Success
The key to success? Hard work, experience, and creativity. We believe that working as a team – as partners – with each client creates the most effective outcomes. Our professionals use all three to understand your project, what you want your fundraising efforts to accomplish, and what your project needs to meet your goals. We then employ our diverse range of capabilities and experience to create the piece or pieces you need, at the time you need them – to deliver campaign success!
About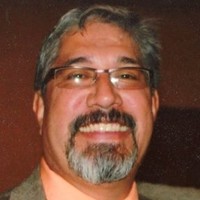 Carlos Carbo
Executive Vice President
---
Carlos is Executive Vice President of Acuity Integrated Marketing, a position he has held since December of 2015. He has been involved  in Marketing and Graphic Design for over 30 years and has spent the last 15 years in Direct Marketing and Fundraising.
Carlos focuses on building strong relationships with Acuity's clients to form a partnership that insures success in their fundraising efforts. He combines his graphic design talents with his intimate knowledge of direct mail fundraising to provide Acuity's client partners with fully integrated and effective marketing campaigns.
He expertly crafts Acuity's client partners direct marketing campaigns using thorough data analysis, creative graphic design, best practice mail techniques, and solid research which yield increased revenue.
Carlos has had the pleasure of serving a variety of non-profit clients with a specialization in the Catholic market to include St. Bonaventure Indian Mission & School, Franciscan Missions, St. Lawrence Seminary, and Catholic Charities of Arlington among others.
---
Direct: 443-964-5360
Email: [email protected]
LinkedIn: Carlos Carbo